VEGAN | HANDMADE | CRUELTY FREE
MADE IN SMALL BATCHES 
#washandvibehigh
Testimonials
This oil is light and sensual. Its smell transports me to tropical places (I wish!) with the coconut undertones and the grounding amber. I dab a little bit of it on me every morning before I go to work. It helps set the tone and intentions for my day, adding a bit of goddess energy as I go about. Love it! xx

Chi
Supporting a small woman owned business is a priority for me. But, I'm not about obligatory praise. This company, its owner, and the products are fabulous. Purity, quality, great communication. When I received my first order, I felt like a VIP. The packaging, alone, was beautiful. A few little extras to try, so generous. A personalized note. And each item presented on its own with obvious care and pride. Brava!!! I willAbsolutely continue buying and can't wait to send gifts from Crystal Irie Co.

Marianne
You will definitely have a repeat customer in me. I LOVE your whipped body butters. They are the only thing that help with my dry skin. Truly the best cream I have ever used and I'm a connoisseur of skin care products. Thank you for such wonderful offerings 

Kristen
I love this bar! This bar literally changed my face! Every time I use it, my face feels cleaner, brighter and most importantly moisturized. I cut mine into 4 pieces so I don't waste the bar each use. 

Lissette
Step up your showers! This box makes you feel so good going into your shower, Is a total experience and it will leave you feeling like a total Goddess!

Shany
This local Bronx business Body Butter is the only lotion i plan on using for the rest of my life !!!

Nadien
By far the best smelling soap I've ever had. It left my skin feeling super soft and I could still smell it on me hours later. I love the collection, but this one is my favorite!

Alex A.
Beautiful look,smell and feel. The crystal is def bringing all good vibes to my home. ❤️ 

Albie
Ive been using this bar for about a week and can already see & feel a difference. 10/10 would buy again. 

Carlos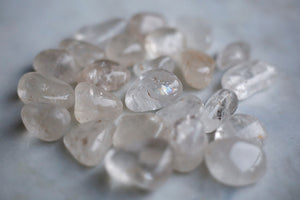 Our mission is to make people feel good and connect through positive vibrations. We handcraft everything. We use ingredients and crystals from sustainable and ethical sources. We make luxury self care products that leave you feeling fresh while spreading good vibes.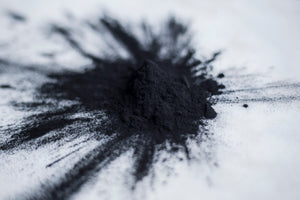 We craft fun and stylish soaps, using only the highest quality ingredients. We use crystal clear bases in our soaps to ensure that crystal like appearance. Our soaps are filled with essential oils, and fragrances that are phthalates free. We use natural exfoliants and butters.