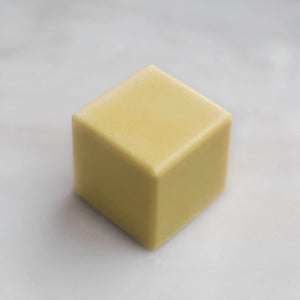 This natural bar is made with Shea Butter, Bentonite clay and Turmeric. Perfect for oily/ acne prone skin and combination skin types. Draws out impurities and is gentle on breakouts. Infused with turmeric powder. Scented in refreshing mango and papaya.
Turmeric has anti-inflammatory qualities that can target your pores and calm the skin. Turmeric is also known to reduce the appearance of dark spots. This combination of uses may help your face clear up from acne breakouts. Helps lighten dark spots, acne marks and hyperpigmentation. 
Bentonite Clay is a nutrient rich clay that helps absorb sweat naturally, giving soap a smooth silky lather. It has strong oil absorbing properties, and is able to absorb more than its mass in water. This makes bentonite clay perfect for oily skin. 
Net wt 6 oz
Ingredients: Sorbitol, Propylene Glycol, Sodium Laureth Sulfate, Stearic Acid, Purified Water, Sodium Hydroxide, Myristic Acid, Sodium Cocoyl Isethionate, Glycerin, Lauric Acid, Shea Butter, Bentonite Clay, Turmeric powder, fo